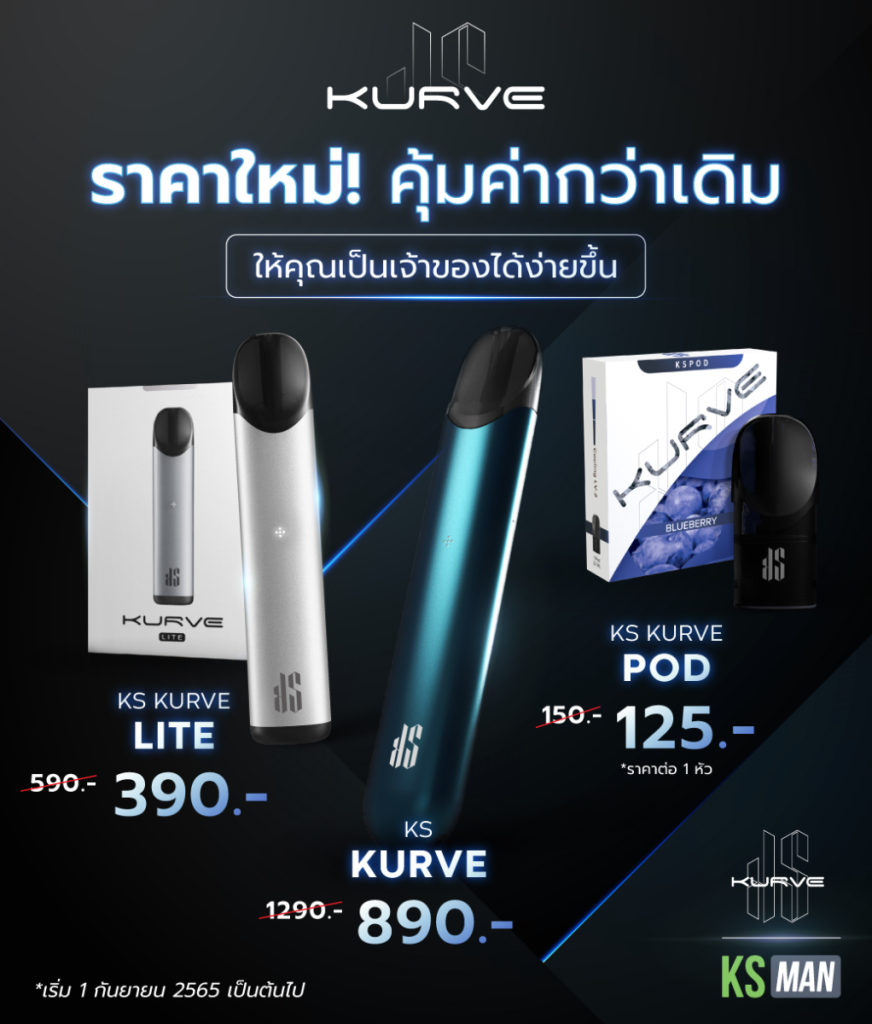 Understand, access, adapt to the consumer economy with the Kardinal Stick.
From the current economic condition of Thailand that has been affected by the COVID-19 pandemic. including inflation make various things more and more expensive Expenses are clearly contrary to income. The manufacturer and distributor of the world-famous electric pod brand Kardinal Stick has adapted to the economic conditions because it understands the needs of users who want to be healthier. I don't want to use regular cigarettes. Because both destroy health many times more In addition, the tax hike from the Excise Department has caused the price of ordinary cigarettes to skyrocket. So many of you are looking for healthy alternatives that And it's more cost-effective than using an electronic cigarette.
The most popular types of electronic cigarettes are e-cigarettes. closed system electric pod Because with the features that are easy to use, not complicated. and it also provides a noticeably better feel and feel. Full of nicotine for better health and ensuring that have a good price Many times more savings Especially if it is a long-term use, it is considered to save a lot of money in the user's wallet. For the very popular closed system electric pods. And well known as Kardinal Stick electric pods are international standard electric pods. It has been exported to more than 60 countries around the world. which the manufacturer itself was attentive in every Details for the main purpose that all smokers are Get more healthy things Manufacturers have foreseen that adjusting prices to match economic conditions It will be better for users. Originally, the Kardinal stick KURVE Basic Kit pods Priced at 1290 baht, the manufacturer has reduced it to just 890 baht (but the warranty stays the same) and the Kurve pod can be used with both the KS cardinal Classic and the KS Kurve lite. That originally cost 150 baht per head, but now it's only 125 baht per head. It's more cost-effective to use. Many times longer. For the Kardinal Stick electric pods, it delivers a uniquely intense feel. Strong power supply, no power surges Full of healthy nicotine without having to worry about whether it is dangerous or not The Kardinal stick has a 3-5% nicotine content, 2 ml of pod nibs are available for approximately 350-500 cylinders. But how much will it be used? depending on the smoking behavior of the individual) and has both a warm scent and cool tones There are more than 20 scents to choose from, creating a color that will not feel boring. Repetitive and monotonous anymore. At the same time, there is also a system to prevent leakage of pod liquid that works effectively as well.
However, for other products such as the KS Kurve lite pod, from the original price of 590 baht, the manufacturer has reduced the price to only 390 baht. All products still have a standard warranty. including no downgrading of production materials or even less quality Just adjust the price to increase the value. and help consumers better And most importantly, this promotion has no expiration date. or does not have a period of time to adjust the price of the product You can buy products at the most economical price with no time limit. and not limited in quantity as well.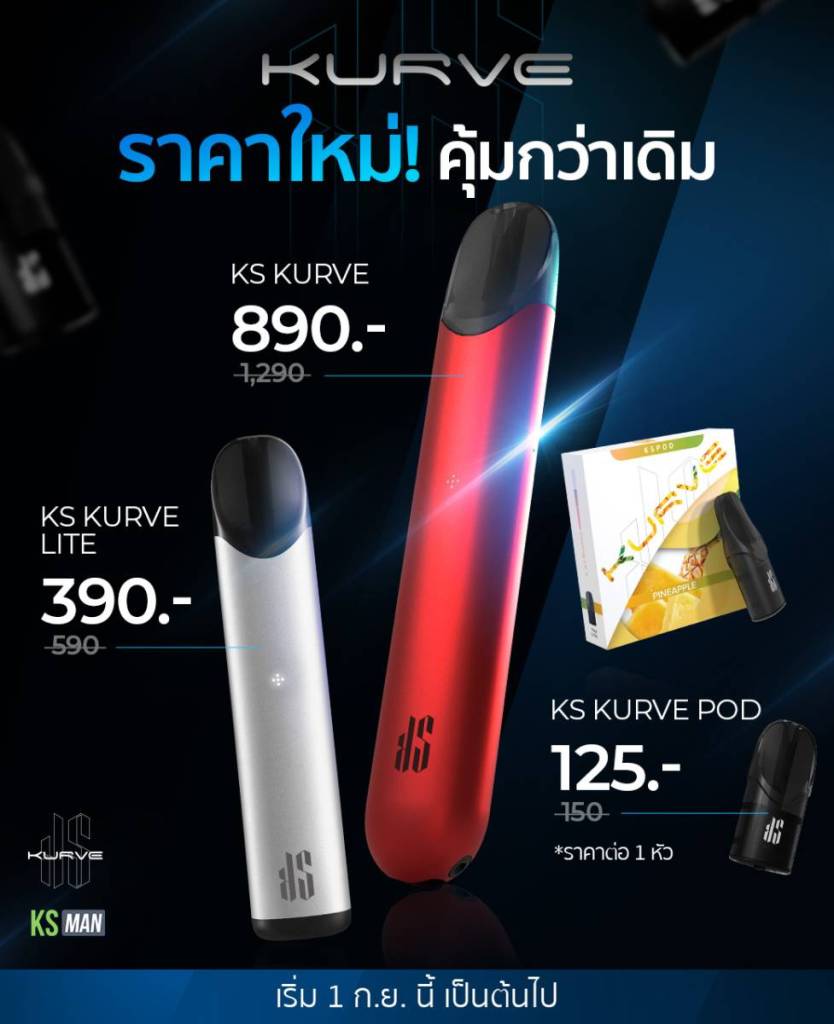 Other interesting articles
Order our products via LINE Official Account
Fast within 3 minutes. Delivered to you within 3 hours with our team ready to help 24/7
You can also browse our products at KS Device and KS Flavor Pod