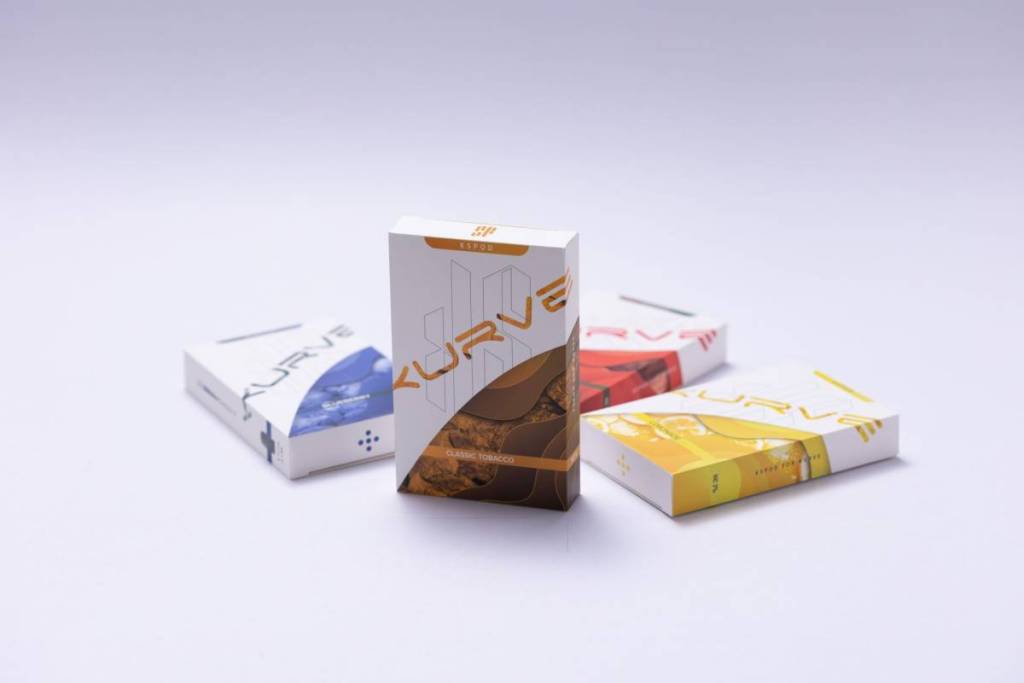 Choose your style with 4 new scents from Kardinal Stick KURVE.
Kardinal Stick KURVE replacement products are the pinnacle of electric pods that fully meet the needs of users. Reputed to be the most complete electric pod in the New Normal era and also match the lifestyle of today's people. And in March 2022, Kardinal Stick, the direct manufacturer of Kardinal Stick KURVE, has designed and manufactured the newest pod scent. Pleasantly Lamoon and add more colors to use for more fun by still being fully satisfied with the touch of use in a smooth, full Get the nicotine that fits the needs of the body as well.
The Kardinal Stick KURVE replacement product contains a concentrated salt nicotine pod solution, combined with a ceramic boiler and battery operating principle. make the heat to be the most efficient Currently, there are 16 scents of Pod Liquid: Grape, Blueberry, Pineapple, Cola, Guava, Taro, Lemon, Lychee, Mint, Classic Tobacco, Light Tobacco, Watermelon, Jasmine Tea. , Chocolate Mint, Mango, Strawberry Soda All of them are popular. But in March There has been the launch of the latest scent KS KURVE Pod 4 scents that guarantee that must be liked Absolutely sweet The pod liquid from Kardinal Stick KURVE 4 scents are
1. Banana – It's a new scent from KS KURVE Pod that Saiwan, Healthy people must not miss. Because with sweetness, not as greasy as you think Fragrant like no other And it also provides 3% nicotine to be full when you use it for sure.
2. Orange – a refreshing type, inviting you to rejuvenate. refresh the body and the tactile sensation when used Must not miss the smell of orange. Fragrant like no other, good for health and also helps to clear the brain in another way. Sweet and slightly sour type.
3. Strawberry Candy – Sweet type, sweet dessert, full of strawberry aroma. Secretly sweet with the smell of candy candy like no other. Guaranteed satisfaction It is also another smell of pod liquid that guarantees that really stand out More smooth than anyone as well.
4. Pina Colada (Coconut Pineapple) – It's a clear scent, tight scent, Hawaiian pineapple style. but also get the softness from coconut sweet not greasy really tight cut You have to try it and you'll like it.
However, the scent of Kardinal Stick KURVE pod liquid has new campaigns coming out all the time. which users can inquire from distributors nationwide Guaranteed to be unforgettable. Not inferior to other popular scents From the smell of the original KS KURVE liquid, for sure, open your mind and you'll be hooked. Until having to repeat many times for sure. The pod liquid is another component of the electric pod. that users of e-cigarettes or electric pods are all well known. The KURVE is the #1 popular electric pod replacement in the closed-loop electric pod replacement category. with a lot of users And Thailand is also honored to be the first country to be released as well. The manufacturer itself has released a new scent pod liquid. in order to meet the needs of users or smokers as fully as possible.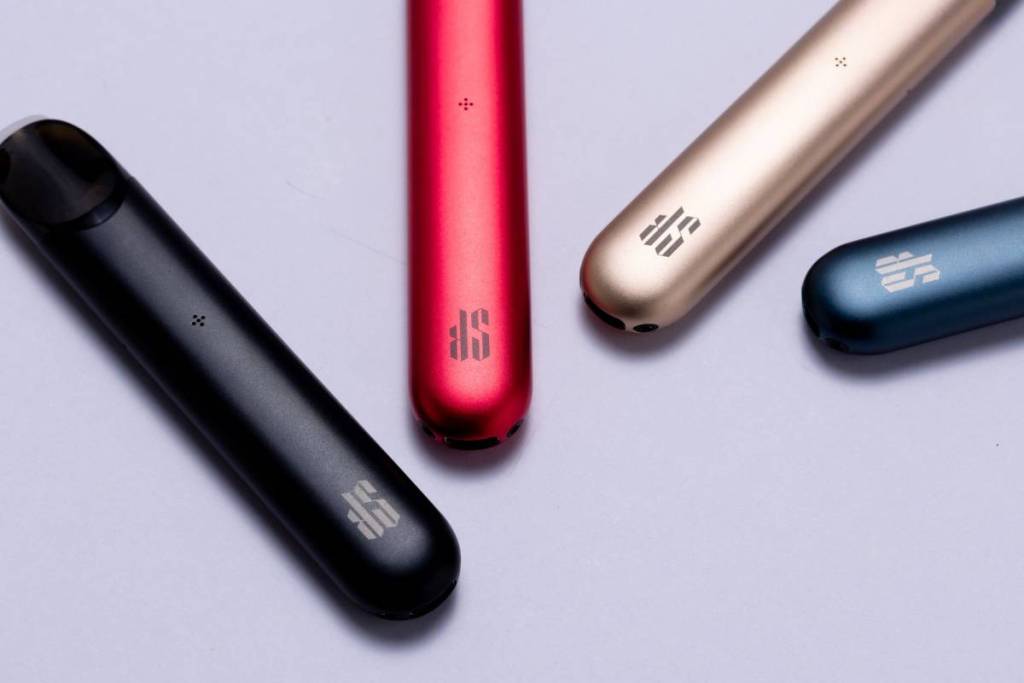 Other interesting articles
Order our products via LINE Official Account
Fast within 3 minutes. Delivered to you within 3 hours with our team ready to help 24/7
You can also browse our products at KS Device and KS Flavor Pod