Looking for a more pleasing gift, choose the Kardinal Stick KURVE.
Entering the festival page to deliver happiness to each other more and more with Christmas or New Year This year, I have to admit that the trend of health-related gifts has received a lot of attention. Because everyone is focusing on their physical health in order to stay away from disease. and a bad virus For e-cigarettes like the Kardinal Stick KURVE is a true health pod. Because it is considered a healthy gift that will make people who need nicotine have better health, clean breath, and also have a positive effect on their personality. Increase confidence in daily life without embarrassment including not dangerous to close people and does not create air pollution does not increase the toxic load on the environment as well.
Kardinal Stick KURVE electronic cigarette is a closed system electric pod under the supervision of the same brand as the Kardinal Stick Classic that has been released in Thailand for a long time. and has received good feedback from users With unique characteristics that are intense, aggressive, high power, full of nicotine, but for the Kardinal Stick KURVE, the system has been designed, developed and improved to be more advanced by using unique technology. And no manufacturer brand has been used before. For example, using a ceramic boiler that is up to 4 layers thick, the heat is more efficient, stable power supply, smooth usage experience. softer than ever and also reduces the wastage of pod liquid Increase the amount of use by another 15%, including the main component of the pod solution itself has a larger packing size than other brands of pod liquid, with a size of 2. 1 ml. Even more special, the KS KURVE Pod solution can be used with the Kardinal Stick Classic body, but the pod solution may not be tightly connected to the body. Because the pods are larger in size. but gives a clear smell and taste, not diluted, even after continuous use The bottom of the pod has magnetic poles that are designed to support future advanced technologies. And there are more than 15 scents of pod liquids, both warm and cool to choose from, including grape, watermelon, lychee, blueberry, pineapple, taro, jasmine tea, chocolate mint, Light Tobacco, Mint, Classic Tobacco, Cola, Guava, Strawberry Soda and Lemon.
However, giving the gift of health by choosing an electric pod like the Kardinal Stick KURVE is like a gift based on better health. It's also easy to use and hassle-free. Even those who have never used e-cigarettes before It can be used easily. So don't worry about buying it as a gift for both your loved ones. or adult relatives as well. Buying a Kardinal Stick KURVE is an investment in long term health. for the people you love and that is not harmful to your close or loved ones does not create air pollution and affect the environment You should have it in your possession today. Let Kardinal Stick KURVE be a part of your life caring for you. for better health.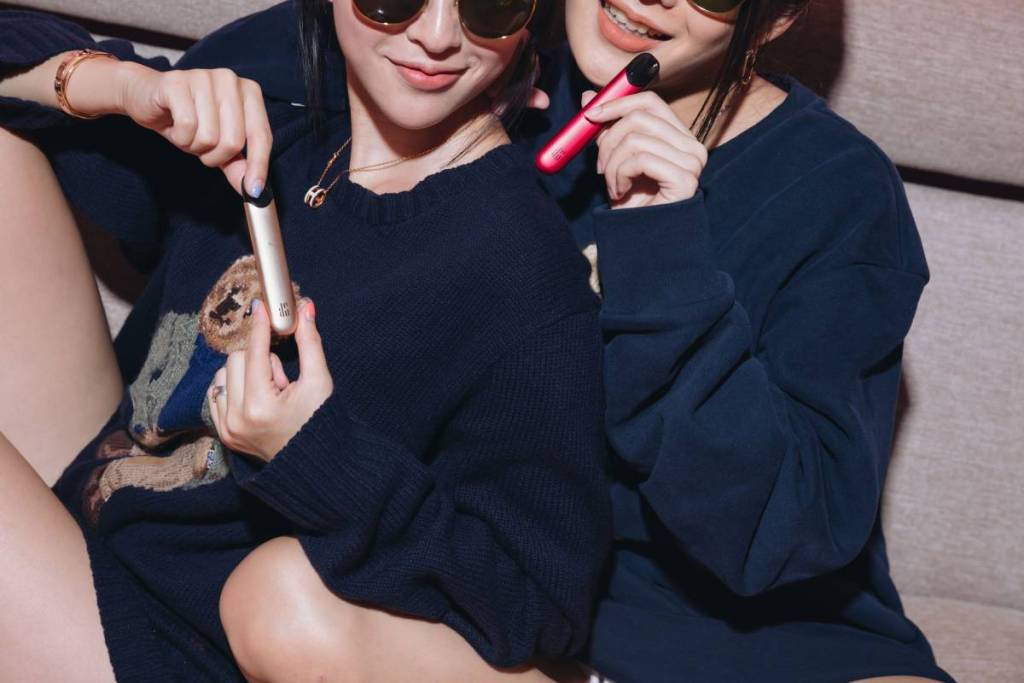 Other interesting articles
Order our products via LINE Official Account
Fast within 3 minutes. Delivered to you within 3 hours with our team ready to help 24/7
You can also browse our products at KS Device and KS Flavor Pod