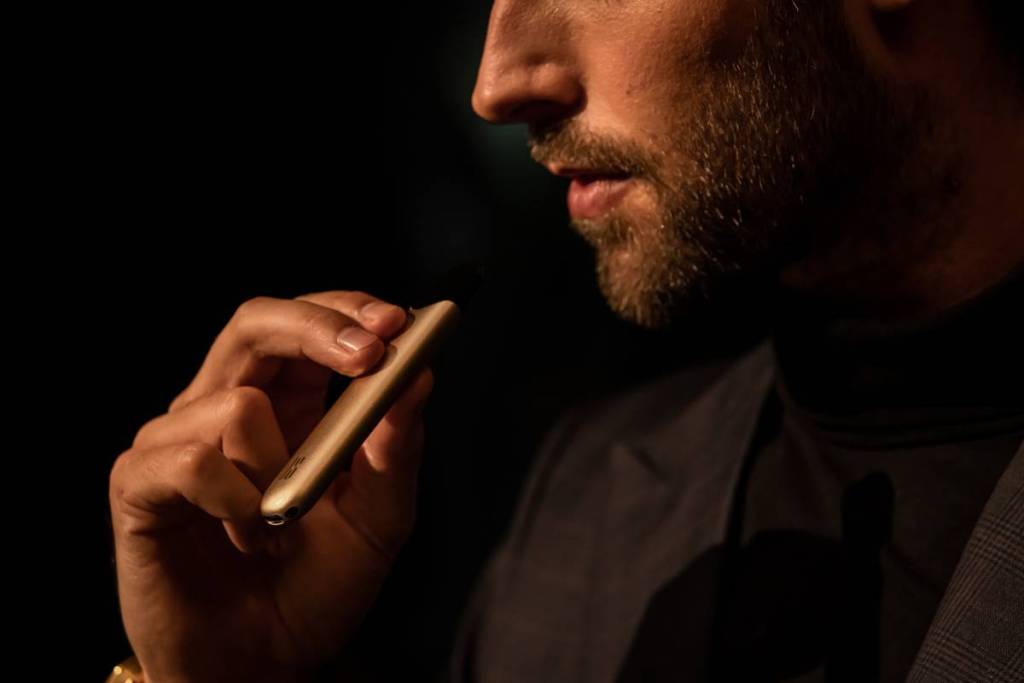 A comprehensive review of the Kardinal Stick KURVE pod liquid
Substitutes such as the Kardinal Stick KURVE closed-loop electric pods are very popular these days. hit for in Thailand It is also the first country to be honored to sell replacement products that have been designed, developed, improved and applied unique cutting edge technology into production processes. by an important element that cannot be overlooked like that potion liquid It is another thing that many users pay attention to. The pod solution from Kardinal Stick KURVE is concentrated salt nicotine, giving a smooth feel like no other.
There are 20 scents from Kardinal Stick KURVE pods, and each one is unique. There are both warm and cool scents for users to choose according to their preferences. The pod liquid contains a component like nicotine. Propylene Glycon, Glycerin, Flavor and Color The pod liquids from Kardinal Stick KURVE each scent are as follows
Grape – Known as the hottest Best Seller of the liquid from KS KURVE Pod, sweet and refreshing. Sweet and smooth, similar to the smell
of blueberry – clear, clear, cool, refreshing, sweet and sour. It is another popular scent that many people ask for
. Cola – Intense to the heart. Smells like a drink like cola in a very extreme way. Refreshing and quenching thirst.
Mint – extreme cold. Filled with 5% nicotine, cool, refreshing, like no other. For the original line must be arranged.
Chocolate Mint – Another new scent, intensely scented from chocolate, combining cool and refreshing notes with mint.
Tobacco leaf classics – warm tones must be arranged with the concentration of tobacco leaves Classic style with intense lines. There is no burning smell as many people understand. but will clearly smell the tobacco leaves, not burning the throat
. Light Tobacco – a warm, soft tone, not too intense for those who do not like cool tones. But like the softness and warmth must be arranged
Lychee – the real sweet and sour It is in the strong fragrance group as well.
Pineapple – Clear, intense, undiluted scent. Another popular scent must not be missed.
Watermelon – Fresh fragrance must be 1 in the Top 3 of the best-selling pod liquid scent from KS KURVE Pod
. Jasmine Tea – Soft and smooth. Jasmine Tea It is a soft scent that is soft. Emphasis on light and soft neck.
Lemon – sweet and sour, another strong scent. It invokes freshness and rejuvenation to the body as well.
Taro – soft, sweet and smooth, must not be missed. with the smell of taro that is not greasy Perfectly cut sweet.
Guava – sweet, fragrant, soft, smooth that many people will not imagine because of the clear aroma and also sweet and smooth, like drinking guava juice, no mistake
Mango – a clear aroma, full of flavor Not too sweet and greasy to hide sour at the end.
Strawberry Soda – another best seller scent that can be called as a rated item as well Strawberry aroma and refreshing.
Orange – a new scent from the KS KURVE Pod that is equally as refreshing as a lemon
Banana – not greasy, but soft and smooth Healthy people must not miss
Pina Colada – or Pineapple Coconut Fragrant smell of pineapple. But get the smoothness of the coconut inserted turn around in another way
Strawberry Candy – Sweet candy flavor blended with strawberries. Delicious, clear to the heart
The pod liquid from Kardinal Stick KURVE contains 3-5% nicotine, depending on the smell, and most importantly, it can also be used with the Kardinal Stick Classic pods as well. Given for variety and fun to use.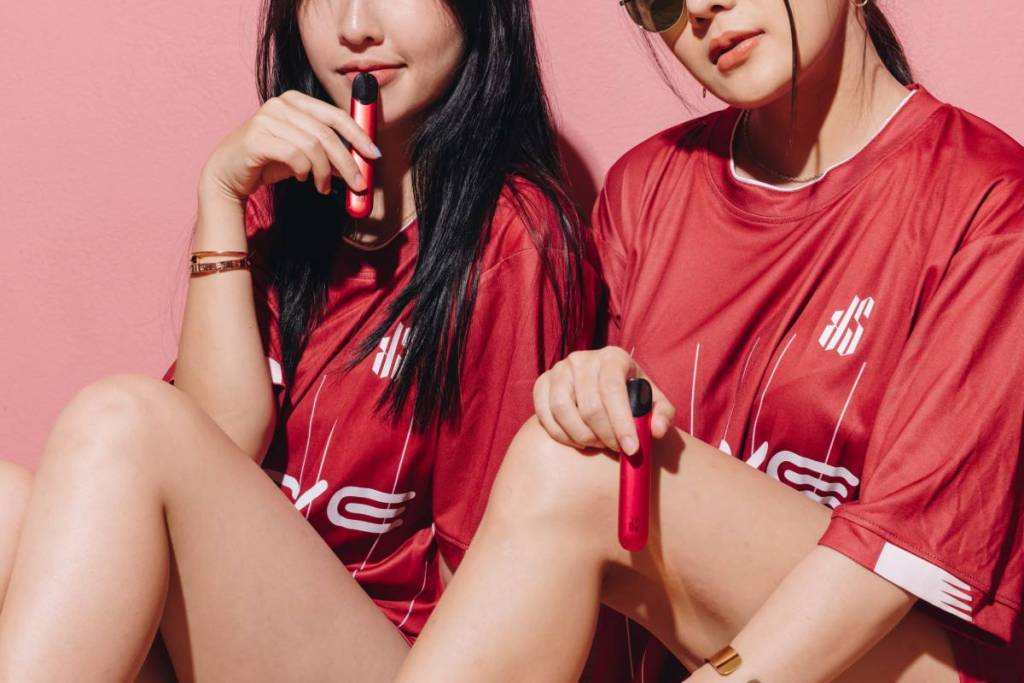 Other interesting articles
Order our products via LINE Official Account
Fast within 3 minutes. Delivered to you within 3 hours with our team ready to help 24/7
You can also browse our products at KS Device and KS Flavor Pod